Write a Review
Customers valuating Mkes
4.9/5, based on 21 users reviews.
Mr. David Pérez
España





David Pérez in Mkes




5

/5

atención eficaz y con rapidez
Mr. Brais Nieto
España





Brais Nieto in Mkes




5

/5

Ha sido un placer contar con Rafa para nuestra web, tanto su creación, como la posterior promoción resultaron muy satisfactorias.
Mr. Haven Marine Services
España





Haven Marine Services in Mkes




5

/5

Grata visita comercial con intercambio de ideas. Trato cordial y profesional.
Ms. Cristina Sánchez
España





Cristina Sánchez in Mkes




5

/5

Nuestra app de música la han desarrollado en poco tiempo, tanto en Android como en iOS, y estamos muy contentos con el resultado. Se agradece el esmero al detalle, y la rápida resolución ...Read more
Ms. Maria Carmen Molina
España





Maria Carmen Molina in Mkes




5

/5

Desde que tenemos la web con Mkes,nuestra empresa tiene muchísimos clientes nuevos. Gran profesional y siempre pendiente de actualizaciones y de que todo esté perfecto. Recomendable ...Read more
Ms. Beatriz Yusta
España





Beatriz Yusta in Mkes




5

/5

Encantados con la atención y servicio, muy profesionales
Mr. Patricia
España





Patricia in Mkes




5

/5

Muy profesional nos personalizo nuestra web con mucho detalle, siempre atento y solucionar cualquier problema en tiempo record. Gracias rafa
Mr. Planells
España





Planells in Mkes




5

/5

web realizada en apenas 2 semanas, con mas posibilidades de lo que pensábamos (cambio de contenidos, envío sms automático, emails automáticos, seguimiento visitas, asistente..etc). ...Read more
Mr. Cebrián
España





Cebrián in Mkes




5

/5

Me han hecho web y catalogo PDF todo integrado, rápidos y versátiles. Atienden en Formentera.Gracias
Mr. Kuzmin
España





Kuzmin in Mkes




5

/5

Team and Rafa goes out of their way to make sure that they have got a detailed understanding of what needs to be done. They're just really easy to work with, and good contact
Cardona
España





Cardona in Mkes




5

/5

Estamos contentos con Mlkes... hemos mejorado nuestra posición -nos encuentran en la primera página-, y mejorado imagen de marca. Los clientes expresan su agrado.
Mr. Fuster
España





Fuster in Mkes




5

/5

Iba muy escéptico y cauteloso debido a las historias de horror que he escuchado en los últimos años sobre desarrollo web, pero, sinceramente, estos chicos han hecho muy buen tra ...Read more
Mr. Susana
España





Susana in Mkes




5

/5

Toman su tiempo para entender las necesidades de sus clientes, y sus soluciones son mejores para la web
Javier Roig
España





Javier Roig in Mkes




5

/5

Ha sido una mejora sustancial con respecto a nuestra anterior web. Estamos contentos.
Mr. Torres
España





Torres in Mkes




5

/5

Estamos contentos con el diseño de nuestra web, su posicionamiento desde cero, trato directo en la isla, y disponibilidad para hacer cambios y mejoras. recomendamos++++
Mr. Villuendas
España





Villuendas in Mkes




5

/5

Agradecidos con MKES por el trabajo realizado en apenas 12h poniendo nueva web y servidor de correo en activo, salvándonos el problema. Rápidos y saben lo que hacen.
Mr. Campillos
españa





Campillos in Mkes




5

/5

Me encanta el grado de conocimiento que tiene en la materia y la capacidad de adaptación que siempre ha tenido a mis horarios para atenderme. A veces desespera un poco su bombardeo ...Read more
Vázquez
España





Vázquez in Mkes




4

/5

la nueva pagina web es mas bonita, introducimos fotos de nuestro clientes, eventos musicales, promociones. estamos encantados
Ms. Giménez
España





Giménez in Mkes




5

/5

En apenas 3 semanas, ajustando el diseño que quería, productos en la base de datos, pasarela de pago con la Caixa, gestiono toda la parte online, controlo stock, estudio visitas, ...Read more
Ms. Planells
España





Planells in Mkes




4

/5

Contactamos con ellos hace unos meses, planteamos nuestro sistema de reservas de habitaciones con un entorno seductor. Un trabajo impecable que junto con SEO ha hecho de nuestra web ...Read more
Mr. Blasco
España





Blasco in Mkes




5

/5

Ofrecen un servicio rápido y personalizado. La experiencia que tienen haciendo web hace que todo sea más fácil, y te aporten nuevas ideas de estimular la web. Recomendados+++
Web design for many devices
develop and test the web we developed to be compatible with desktops, tablets and mobile
In our web designs try to make them as compatible with a wide range of devices and browsers, including Firefox, Chrome, Safari, Explorer and Android and iOS systems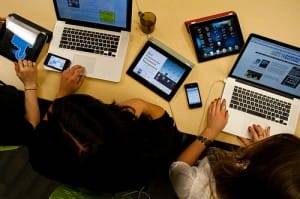 designs for various resolutions and pixel densities
responsive
.. Taking care of the
interface
for both desktop and mobile devices.
Our customers
Web Design for tourism enterprises, enterprise solutions, tourism, etc
Since Law Firm, boat rentals, tax consultants, NGOs, real estate, nightclubs, food, service companies, technology providers, design studios and more to come.

create specific websites for the sector, adjusting the SEO campaign, studying the market and unique needs to make a difference. Both webs desktop and mobile devices such as smart webapps.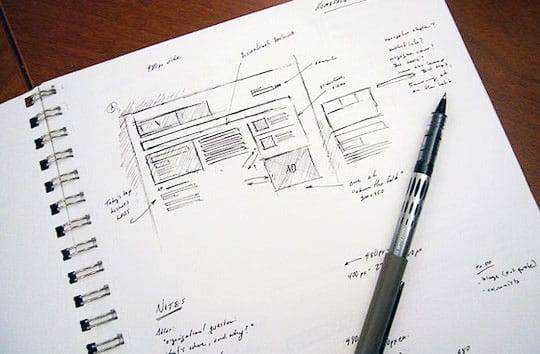 Our methodology can be summarized as follows:
We work closely with the client
Visit, annotate and layout of web design and SEO
We deliver budget in just 24 hours
We set deadline to pre-testesteo
Domain registration, hosting and SSL certificates in just 24 hours
Delivery and commissioning ONLINE
Mkes, sophisticated web design and cheap in Ibiza
Since 1997 Web development , currently reaching intelligent apps and adapted to mobile platforms , using PHP / JQuery / MySQL. Offer integral solutions and versatile Web services. Specializing in marketing , SEO, e-commerce, data security, dual hosting and cloud computing.

Our technology
The technology does everything getting cheaper and cheaper websites
Web servers located in the cities of Madrid, Barcelona and Alicante , making access faster, and complying with the LOPD
Technology Pagespeed of Google, to improve the load, optimize images and unify resources
SEO all content optimization, taking care to detail the requirements to obtain a excellent position searches
clean design, prioritizing user experience on both desktop computers, and mobile and tablets
complex and highly customized applications. We love to program in PHP and Javascript
Mobile Applications Android in the Google Play Store and Apple iOS App Store
Web services on own servers with Node.js, PHP, MySQL and JSON
CMS itself, where you can manage every aspect of the web
Smart Wizard have updated the web, customers and SEO, and avoid maintenance
Passion for what we do
Importance of hosting web in Spain
also called hosting , an important factor for success in positioning, speed, LOPD and user experience.
To our web clients Spain we offer accommodation in Spanish servers, instructing you to Google Webmaster Tools and Bing to substantially improve your website rankings in searches.
on the other hand we ensure that satisfies safe harbor, other problems mode with the Data Protection Act or law data protection may appear.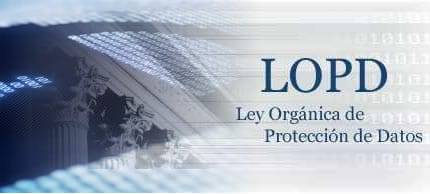 the speed and latency in loading web affects our web visitors, and processes content management, monitoring, improved browsing experience.
Dedication to detail, small and large
User interface , entry forms, automated emails, positioning SEO searches , and more (22 ) are details that we take into account when the web design. Taking care to detail the forms, input validation, eliminating spam, SSL encrypted communications , processes user records, reset all keys in a secure environment.

Web Design Questionnaire
Clientes: Motonauticaibiza.com
Diseñamos y programamos su web responsive y el CMS, también versión AMP para alquilar barco en Ibiza con o sin patrón de la mano de Motonauticaibiza.com, con más de 30 años de experiencia, a través de sus oficinas en el puerto de Ibiza, San Antonio, y su central en la carretera del aeropuerto.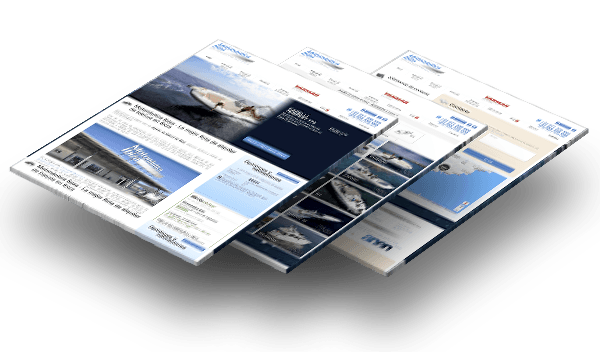 Location
Come visit, we're in the center of Ibiza, near the post office, banks, offices and City Hall Bus Station.


QR/Bidi Geo

View details »