Sometimes when a new firmware is published, as today iOS 8.4, one asks the question, perhaps because they want to rush to make a jailbreak, transaction, etc.
We have taken all mobile Apple devices, all iOS firmwares that are with published release and end dates.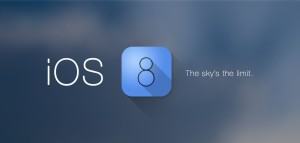 Next columns shows you the iOS version and the days it takes to stop being signed.
Enjoy it!
| | |
| --- | --- |
| iOS firmware 8.2 | 61 days |
| iOS firmware 8.1 | 46 days |
| iOS firmware 8.1.3 | 63 days |
| iOS firmware 8.1.2 | 67 days |
| iOS firmware 8.1.1 | 39 days |
| iOS firmware 8.0 | 43 days |
| iOS firmware 8.0.2 | 32 days |
| iOS firmware 8.0.1 | 4 days |
| iOS firmware 7.1 | 57 days |
| iOS firmware 7.1.2 | 98 days |
| iOS firmware 7.1.1 | 119 days |
| iOS firmware 7.0 | 32 days |
| iOS firmware 7.0.6 | 18 days |
| iOS firmware 7.0.5 | 25 days |
| iOS firmware 7.0.4 | 101 days |
| iOS firmware 7.0.3 | 29 days |
| iOS firmware 7.0.2 | 35 days |
| iOS firmware 7.0.1 | 24 days |
| iOS firmware 6.1 | 27 days |
| iOS firmware 6.1.5 | 112 days |
| iOS firmware 6.1.4 | 147 days |
| iOS firmware 6.1.3 | 192 days |
| iOS firmware 6.1.2 | 32 days |
| iOS firmware 6.1.1 | 11 days |
| iOS firmware 6.0 | 48 days |
| iOS firmware 6.0.2 | 46 days |
| iOS firmware 6.0.1 | 90 days |
| iOS firmware 5.1 | 75 days |
| iOS firmware 5.1.1 | 147 days |
| iOS firmware 5.0.1 | 121 days |
| iOS firmware 4.3.5 | 89 days |
| iOS firmware 4.3.4 | 13 days |
| iOS firmware 4.3.3 | 77 days |
| iOS firmware 4.3.2 | 24 days |
| iOS firmware 4.2.1 | 113 days |
Updated: 29th October 2015 – Apple just stopped signing 9.0.2
Updated: 1th October 2015 – Apple just stopped signing 8.4.1
Source: Mkes Networks team